Inquiries and Opening Hours
Due to the current situation to contain the spread of the corona virus, the sound archive will remain closed indefinitely. Also the processing of inquiries is only possible to a limited extent during this time.
Please bear in mind that processing your inquiries can take up to two weeks.
Important announcement
We are pleased to announce that Dr. Christopher Li started as collection manager in december 2020.
Exhibitions, Publications, Activities
Changing projects presented here took shape in connection or in collaboration with the Sound Archives.
Tonaufnahmen der Kolonialzeit in neuem Licht
Anette Hoffmann und Britta Lange im Gespräch über ihre neuen Publikationen zu historischen Tonaufnahmen.
Radiobeitrag
Alte Töne, neues Zuhause
Wie das Berliner Lautarchiv sich auf den Umzug ins Humboldt Forum vorbereitet
Von Susanne Gugel und Thorsten Gabriel
Am 24.11.2020 um 19 Uhr wird ein Beitrag im Radiosender rbb Kultur über ältere und neuere Projekte des Lautarchivs zu hören sein.
Article
What Can a Song Do to You?
A Life Story of a Gurkha Prisoner in World War I
Alaka Atreya Chudal published the article in "South Asia: Journal of South Asian Studies" in 2020. Gurkha soldiers where fighting for the British Empire and thousands got captured by the Germans. Jas Bahadur Rai was one of the Gurkha prisoners of war who got recorded in the camp Wünsdorf. Chudal is discussing the background of the historical song and is asking whether it can be seen as life-writing.
Interview mit Britta Lange über "Gefangene Stimmen"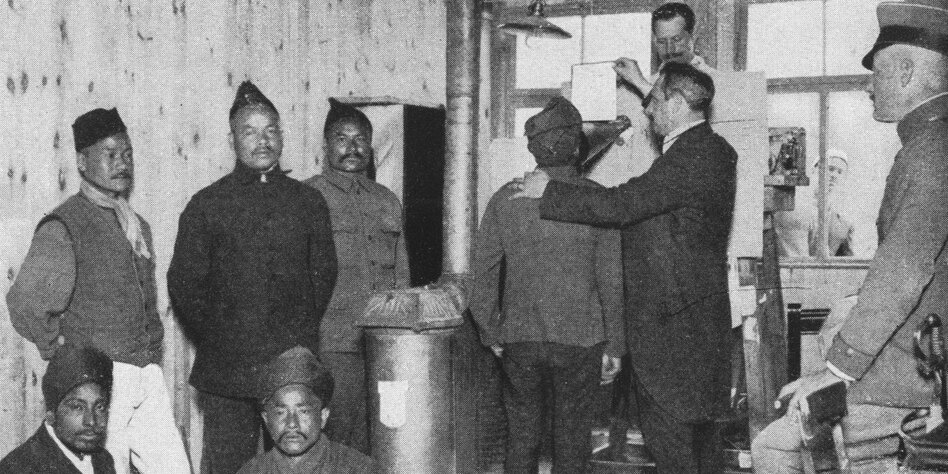 "Qualitäten des Unheimlichen"
Britta Lange hat ein Buch über Tonaufnahmen von Kriegsgefangenen des Ersten Weltkriegs geschrieben. Die Audios hätten etwas Geisterhaftes, sagt die Autorin. taz-Artikel vom 5.07.2020.