Inquiries and Opening Hours
Due to the current situation to contain the spread of the corona virus, the sound archive will remain closed indefinitely. Also the processing of inquiries is only possible to a limited extent during this time.
Please bear in mind that processing your inquiries can take up to two weeks.
Important announcement
We are pleased to announce that Dr. Christopher Li started as collection manager in december 2020.
Exhibitions, Publications, Activities
Changing projects presented here took shape in connection or in collaboration with the Sound Archives.
Edition
Le voci ritrovate- Voices of Italian Prisoners of War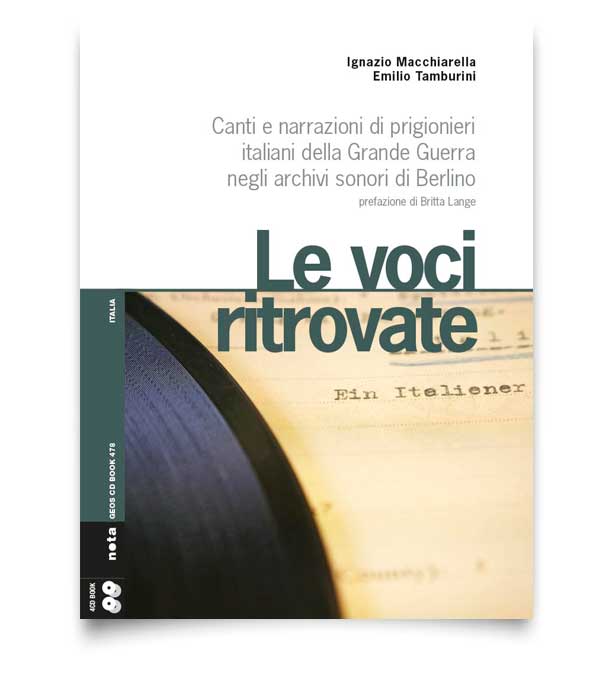 The edition presents unpublished Italian recordings made by the Phonographic Commission in Internment camps in Germany during the First World War.
The voices of 42 different speakers, additional information and their personal notes are published on 4 compact discs. The publication contextualises them from different perspectives: the musicological approach is presented by Prof. Ignazio Macchiarella, the sociopolitical background by Emilio Tamburini. With a preface by Dr. Britta Lange.
In collaboration with the Phonogrammarchive Berlin and the University of Cagliari.
Booktrailer
Le voci ritrovate - Stimmen italienischer Gefangener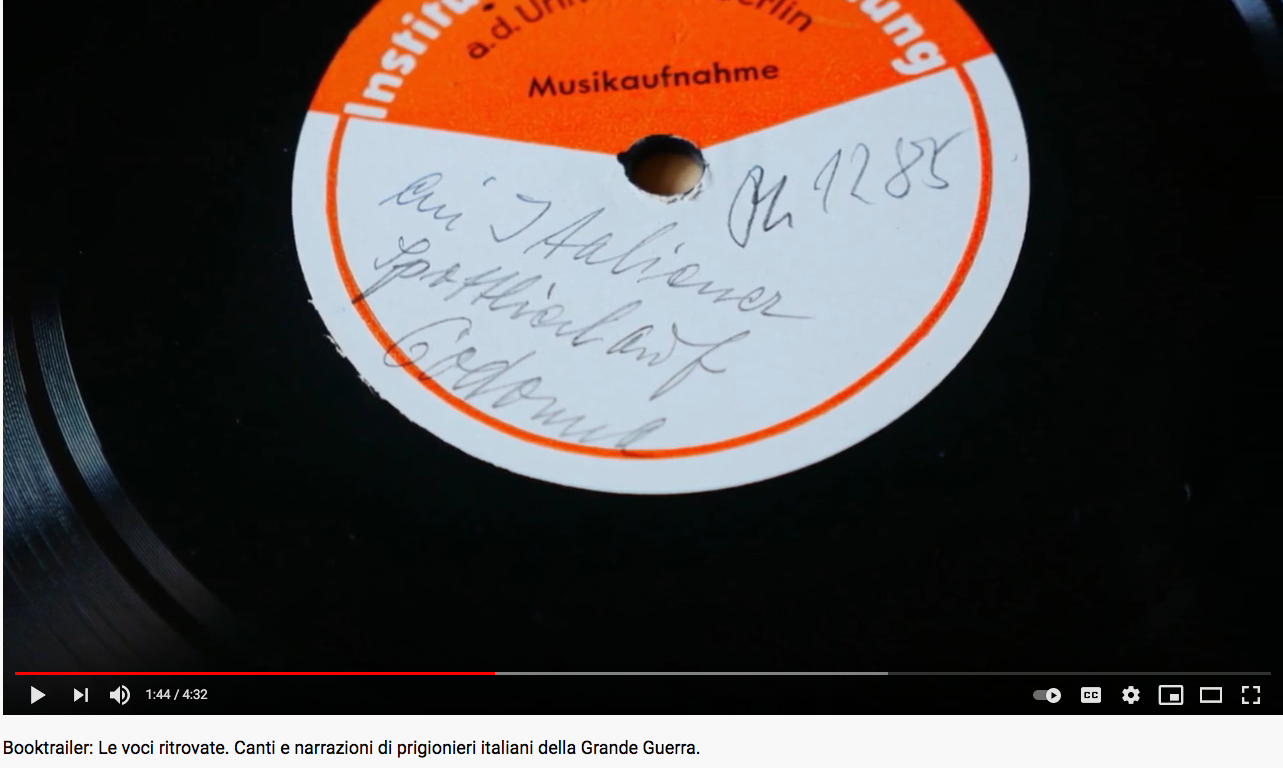 Der Band präsentiert die bisher unveröffentlichten Aufnahmen der italienischen Kriegsgefangenen, die in deutschen Internierungslagern während des Ersten Weltkriegs gefangen waren und dort von der Phonographischen Kommission aufgenommen wurden.
Die Stimmen der 42 verschiedenen italienischen Sprecher sind zusammen mit ihren Personalbögen und ihren persönlichen Notizen auf 4 CDs gesammelt und werden analytisch beleuchtet: die musikwissenschaftlicher Perspektive erfolgt durch Prof. Ignazio Macchiarella, die soziokulturelle Kontextualisierung von Emilio Tamburini. Mit einem Vorwort von Dr. Britta Lange.
In Zusammenarbeit mit dem Phonogrammarchiv des Ethnologischen Museums Berlin und der Universität Cagliari.