Important announcement
We would like to thank PD Dr. Britta Lange for her many years of extraordinary commitment to the Lautarchiv and to its scientific research and publicity in the international scientific landscape. In February 2018, she retired from the co-leadership of the collection for internal university reasons.
Exhibitions, Publications, Activities
Changing projects presented here took shape in connection or in collaboration with the Sound Archives.
Ausstellung
Nachbarn hinter Stacheldraht - Das Engländerlager Ruhleben und Kriegsgefangenschaft 1914 bis 1921
Stadtgeschichtliches Museum Spandau, Zitadelle
04.05.2018 – 25.11.2018
In dem Internierungslager Ruhleben wurden ab 1914 tausende britische Zivilisten eingesperrt. In der Ausstellung wird diese Form der Kriegsgefangenschaft in ihrer globalen Dimension und lokalen Besonderheit dargestellt.
Es sind zudem historische Tonaufnahmen aus dem Lager zu hören, die im heutigen Lautarchiv aufbewahrt werden.
Ausstellung
[laut] – Die Welt hören
Humboldt-Box
22.03.2018 – 16.09.2018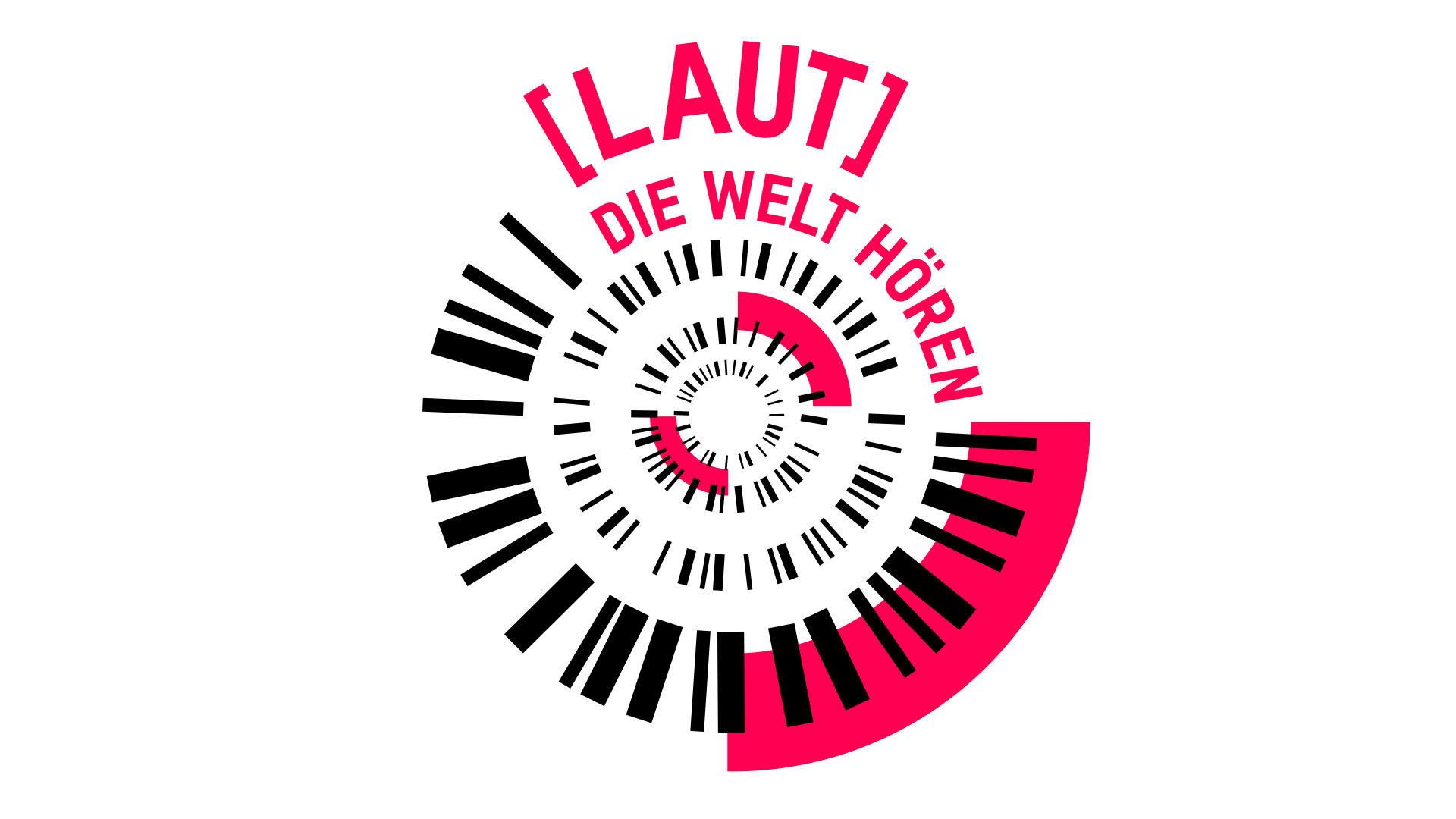 Das Lautarchiv der Humboldt-Universität zu Berlin (HU) ist Teil der Ausstellung "[laut] Die Welt hören", die vom 22. März bis 16. September 2018 vom Humboldt Forum in der Humboldt-Box gezeigt wird. Mit der Ausstellung wird das Lautarchiv erstmals ausführlich und in der konsequenten kritischen Befragung seiner Relevanz der Öffentlichkeit vorgestellt. Präsentiert werden unter anderem Schellackplatten, Fotos und Personalbögen von Aufnahmesitzungen sowie historische Sprach- und Musikaufnahmen.
Stiftung Humboldt Forum im Berliner Schloss in Zusammenarbeit mit dem Ethnologischen Museum der Staatlichen Museen zu Berlin, der Humboldt-Universität zu Berlin, der Kulturprojekte Berlin mit der Stiftung Stadtmuseum Berlin sowie mit der AMAR Foundation in Beirut und der Unterstützung des Arab Fund for Arts and Culture AFAC.
Exhibition

"digging deep, crossing far"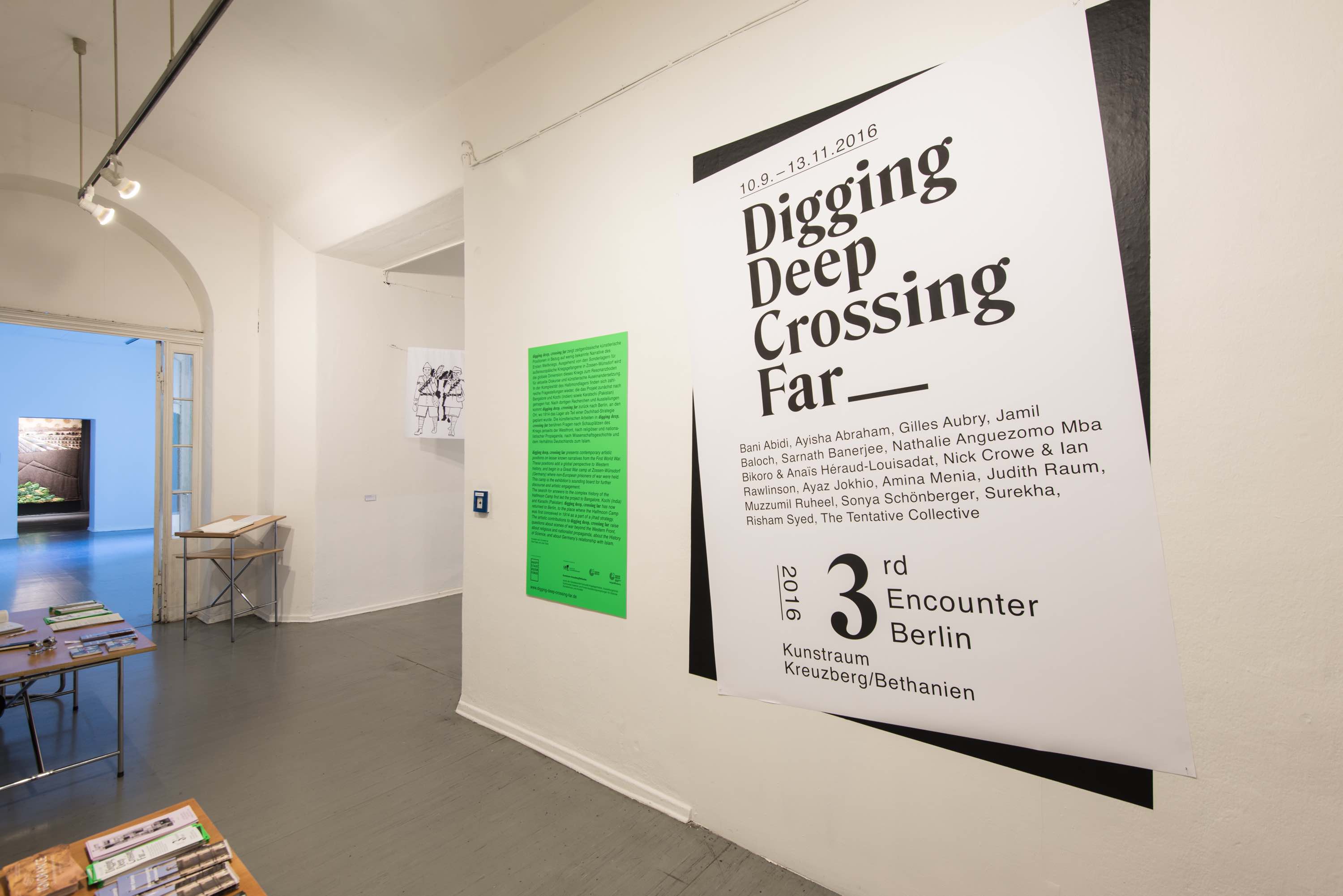 September 10 - November 13, 2016
Exhibition at the Kunstraum

Kreuzberg/Bethanien in Berlin
A range of art works in the exhibition deal with Sound Archives recordings made between 1916 and 1918 at the so-called Halfmoon Camp, a prisoner of war camp in Wünsdorf near Berlin.
Curated by Elke Falat & Julia Tieke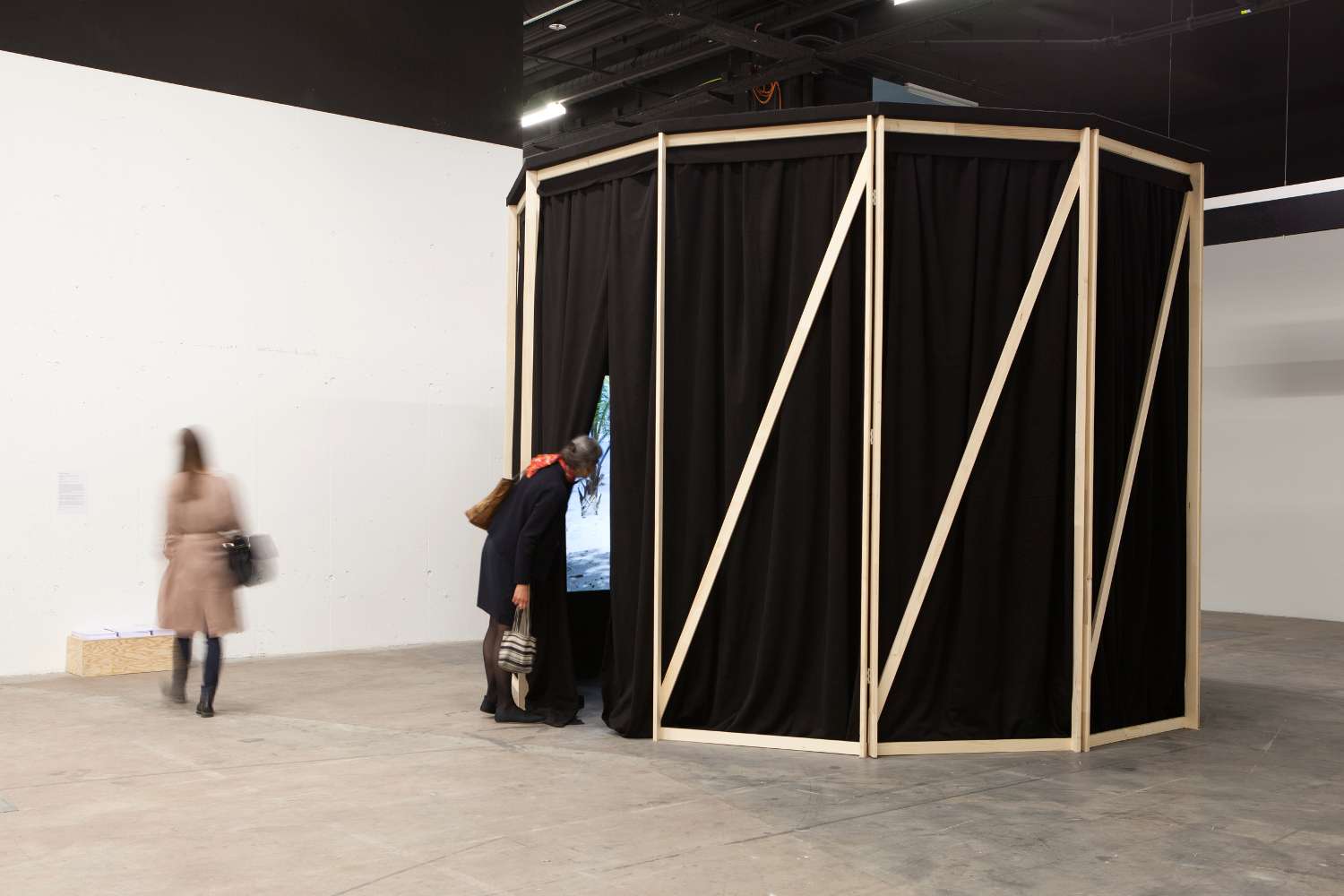 The focus of the film installation is on an archive recording (PK 744) from the Sound Archives made on March 21, 1917 in a prisoner of war camp in Münster. In it, Martinique-born François Joachim-Arnauld tells the Biblical tale of the prodigal son.
Produced by Rahel Hegnauer